Good Health Physical Therapy Is Different From The Rest
Unlike most fast-paced, high volume clinics our Portland based physical therapy clinic offers hour long personalized treatments.  You will experience warm, holistic care that meets you where you are with your injury or recovery.  Our experienced therapists work as a collaborative team, drawing upon their individual well developed clinical experience to provide you with the care that best meets your needs.
No medical referral is needed to start physical therapy, unless required by your insurance company.  We are happy to help with verifying your insurance benefits and are able to bill most insurance companies.  As a part of our holistic approach to wellness and rehabilitation, we work with your MD, ND, DO, Chiropractor, LPN, midwife or wellness provider to provide collabor
ative wellness care. Call us today to discuss your situation or to schedule your initial consultation.
Happy Holidays from Good Health

We have had a super exciting 2016.  Not only do we now have two locations, our physical therapy team has grown.  See our Clinic and Staff page for therapist bios.  Other exciting highlights include:
 Heather Purdin successfully obtained her North American Institute of Orthopedic & Manual Therapy  (NAIOMT) Certified Manual Physical Therapy credentials and can add CMPT to her name!  Woohoo!
Brian Kitzerow, AKA Mr. Alphabet Soup,  also gets to add some initials.  Brian can now boast to being an Orthopedic Clinical Specialist (OCS).  Congratulations!
In addition to being an amazing physical therapist, Emily DeCarlo continues to pursue her personal passion of becoming a certified yoga instructor.
Our Feldenkrais class has been very popular this year.  It is offered Wednesday evenings from 5:30-6:30 pm at the SW location. Thank you Ruth for offering this great opportunity.
Good Health Has Two Convenient Locations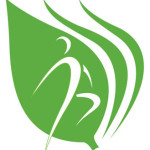 Our primary clinic is located at:
4475 SW Scholls Ferry Rd, Suite 258
Portland, OR 97225

Our satellite clinic is located inside Me Fitness Studios at: 4943 NE Martin Luther King Jr. Blvd, Portland, OR 97211.
Please note that parking is located behind the building off of Alberta and Garfield Street. Click the map link for googlemap link.

Elizabeth Finley has been recognized as a
top Portland Physical Therapy
practice in 2015. Congratulations to the entire team!
Verified by
Opencare.com