Heather Purdin, M.S., P.T., CMPT, Business Owner (She/Her)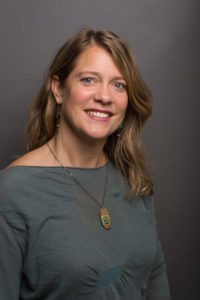 Master of Science in Physical Therapy, Duke University 1997.
Bachelor of Science with Honors in Psychology, Duke University 1995
Chair for the Oregon Area Ehlers Danlos Support Group.
Manual therapist with an emphasis in alignment work, muscle balancing, chronic pain, muscle and joint injuries, sports rehab, Ehlers Danlos Syndrome, nervous system disorders such as Parkinson's Disease, Multiple Sclerosis, balance/vestibular rehab, pre/post pregnancy rehab.
Custom foot orthotic fabrication
Trained by Keith Kleven, Physical Therapist to highest level professional golf, baseball, boxing, wrestling athletes.
Student Athletic Trainer at Duke University with an emphasis in football, soccer, lacrosse, field hockey, track, cross country running, and fencing.
Personal Trainer for 14 years
View Heather's Continuing Education Classes
Kelly Constable PT, DPT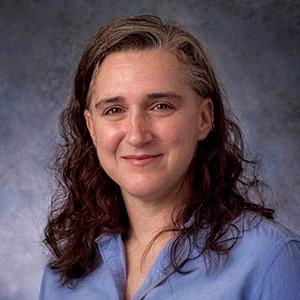 Kelly graduated from Wright State University with a B.S in Exercise Biology and a Minor in Psychology and from The University of Dayton with a Doctorate in Physical Therapy. Kelly is an APTA Credentialed Clinical Instructor and an APTA orthopedic and sports section member.
Kelly has a strong background in orthopedics and manual therapy with an emphasis on symmetry, muscle balance, deep core stabilization, functional strength, and balance. She has extensive experience working with post-operative, athletic, and chronic pain patient populations.
Kelly's overall treatment philosophy is joint mobility before muscle length before muscle strength. She has been trained in both static and functional myofascial cupping, Instrument Assisted Soft Tissue Massage (IASTM), Kinesiotaping, Muscle Energy Technique (MET), and Mulligan's Mobilization with Movement (MWM).
In her free time, Kelly enjoys: mountain biking, working out, cooking, gardening, home projects, and her Labradors.
Mark Melecki P.T., D.P.T., O.C.S.(He/Him)
Graduated from the University of Dayton, in Dayton, OH with a Bachelor of Science and Received his Doctorate from the Evidence in Motion Institute with a specialization in Orthopedics as well as his certification as a therapeutic pain specialist, and has been board certified in Orthopedics by the American Board of Physical Therapy Specialties.
Currently in his 34th year of practice, Mark tries to begin each therapy session with an unspoken question: how may I serve you today?
Mark has pursued an eclectic professional course including both mainstream and complementary approaches to healing.
He has also undergone extensive training in soft tissue manual therapies including positional release, myofascial release and craniosacral therapy.
He practiced massage therapy as both a practitioner and instructor for over twenty years and has written and instructed national continuing education courses for both physical and massage therapists alike.
He has experience in personal training both professionally and personally in his training for triathlons.
Mark is also the proud father of two adult children and now the overjoyed grandfather of a beautiful granddaughter. He loves the northwest for its natural beauty and cultural opportunities. On free weekends you can often find him attending plays or off somewhere with his camera pursuing nature photography.
Katie Gertz, D.P.T, P.T. (She/Her)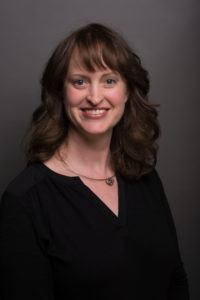 Shenandoah University: Physical Therapy Doctorate 2009
University of Missouri-Columbia: Masters of Physical Therapy 2004
Katie has worked in a variety of settings including home health, hospitals, outpatient orthopedics, and long term inpatient care and she brings a deep knowledge of the continuum of care.
Katie is a manual therapist who has trained in NAIOMT and Manual Therapy Visceral Manipulation under the Barral Institute. She has a strong emphasis on biomechanics, mobilization/manipulation and the interaction of the extremity with the spine. She works comfortably with those with Ehlers Danlos syndrome, chronic pain, fibromyalgia, pre/post pregnancy rehab.
Katie has trained in Visceral Manipulation which is a very gentle manual treatment approach that helps your body restore motion to areas of pain and compensation. Restrictions in the soft tissues and abdominal organs that cause pain and dysfunctional movement patterns throughout the body.
Katie has experience working with injuries pre/post surgical including meniscal and ACL injuries, shoulder surgeries such as replacements and rotator cuff tendon repairs, ankle and foot injuries as well as many others. She works comfortably with those with Ehlers Danlos syndrome, chronic pain, fibromyalgia, pre/post pregnancy rehab
Katie enjoys working and taking the time to figure out the reason why someone has developed pain or a movement dysfunction whether it be a new injury or an old one that has many compounding factors.
Katie enjoys hiking and camping as well as running around with her 2 energetic young boys and one girl, her loving husband, and sweet old dog.
Jason Bouwkamp, PT, DPT, MS, CSCS, SFB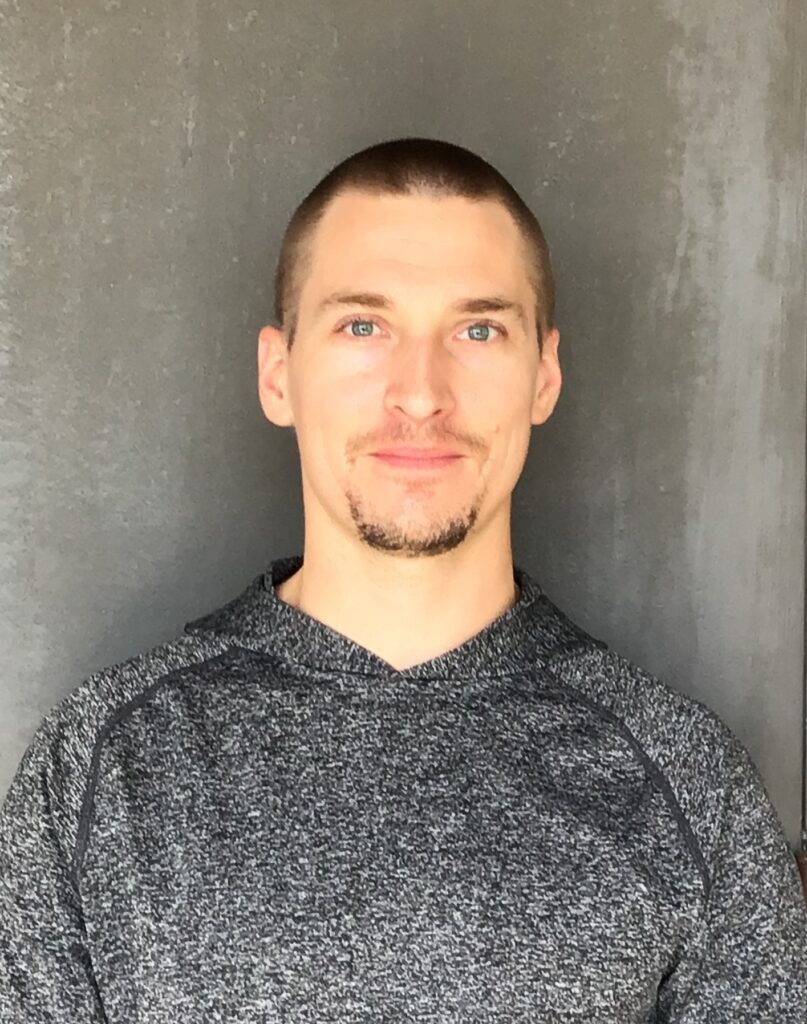 Orthopedic-residency trained through UFHealth at the Orthopedic & Sports Medicine Institute 2013-2014
Doctorate of Physical Therapy through the College of Public Health and Health Professionals at the University of Florida 2013
Masters of Science in Human Performance with a concentration in Biomechanics and a minor in Human Nutrition through the College of Applied Physiology and Kinesiology at the University of Florida 2009
Bachelors of Science in Microbiology and Cell Science with a minor in Chemistry through the College of Liberal Arts and Sciences at the University of Florida 2006
An evidence-based, exercise-focused therapist with broad training in manual therapy, but concentration in the use of education and the habit of exercise on orthopedic issues, neuromusculoskeletal issues, sports rehab, over-use injuries, injuries of aging and geriatrics, and chronic pain
Jason enjoys the utilization of the physiological concept of progressive overload in conjunction with barbells, kettlebells, bodyweight movement, and activity-specific movements to assist in the education of movement and the discussion of movement habits in order to improve function, quality of life, and patient independence.
Jason has completed a number movement discipline courses ranging from Olympic weightlifting to power lifting to MovNat to developmental patterning to FMS and he pulls from this varied experience to help the patient improve their movement quality and understanding
Jason enjoys parkour, bouldering, weight-training, kettlebell training, hiking, and deep dives into epistemology
Emily DeCarlo, MPT, RYT-200 (She/Her)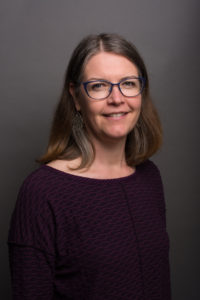 Graduated from the University of Delaware with a masters in physical therapy.
A versatile physical therapist, Emily has been working in this career that she loves for more than 20 years.
Emily is now an Expert John Barnes Myofascial Release Bodyworker.
Emily has been treating chronic pelvic pain since 2014 with great success.
She worked for OHSU and the Legacy system for years. Working largely with trauma patients, Emily learned early that everything in the body is connected.

What happens to one part affects the others holistically.

Postural alignment, core stability, and free breath support lead to less pain and improved function.
After a few more years working mostly with a chronic pain population, she started using John Barnes Myofascial Release bodywork, in combination with her other skills, with great success.

Emily happily endorses this hands-on, gentle technique with lasting results for the treatment of pain from trauma (emotional and physical), inflammatory responses, and/ or for surgical restrictions. Visit the John Barnes Myofascial Release website for more information this type of bodywork. http://www.myofascialrelease.com
Emily also specializes in balance and vestibular dysfunctions.

After years spent with neurologically involved clients, she has an excellent "eye" for movement and coordination problems, as well as good facilitation skills to promote much improved motor control. This clinical skill allows Emily to provide exceptional care for the client with a stroke, rotator cuff problems as well as those with back pain or sprained ankles.
Shirley Sahrmann's (PhD, PT, FAPTA) works on Movement Impairment Syndromes also make up a large part of Emily's clinical treatment philosophy and techniques.
Yoga has also been instrumental in her treatment method, promoting an unhurried, relaxed style and patient techniques with a focus on feeling and breathing to help treat all diagnoses.
With two kids, her husband, and a herding dog, Emily spends her free time outdoors as much as she can appreciating the Pacific Northwest lifestyle.
Tina Esquivel, P.T.(She/Her)
Graduated from Northern Illinois University with a Masters in Physical Therapy in 2005.
Tina brings a diverse background with an emphasis on Integrative Manual Therapy (IMT). Please see our blog page for a post on what makes IMT such an effective treatment method.
Her background is primarily outpatient care, but also includes home health, aquatic therapy, sports rehabilitation and nursing home care. Tina provides patient care ranging from infants to geriatrics.
Tina has a personal passion for exploring how incorporating good dietary choices can yield improved physical outcomes. Specifically, Tina excels at helping her clients find unknown food sensitivities that may be producing problems in the body.
In addition to IMT, Tina excels in manual therapy techniques such as Craniosacral therapy, Muscle Energy Techniques, Functional Indirect Techniques, Visceral Mobilization, Myofascial Release,Strain/Counter Strain and Neural Tension Techniques
Liz Finley, MSPT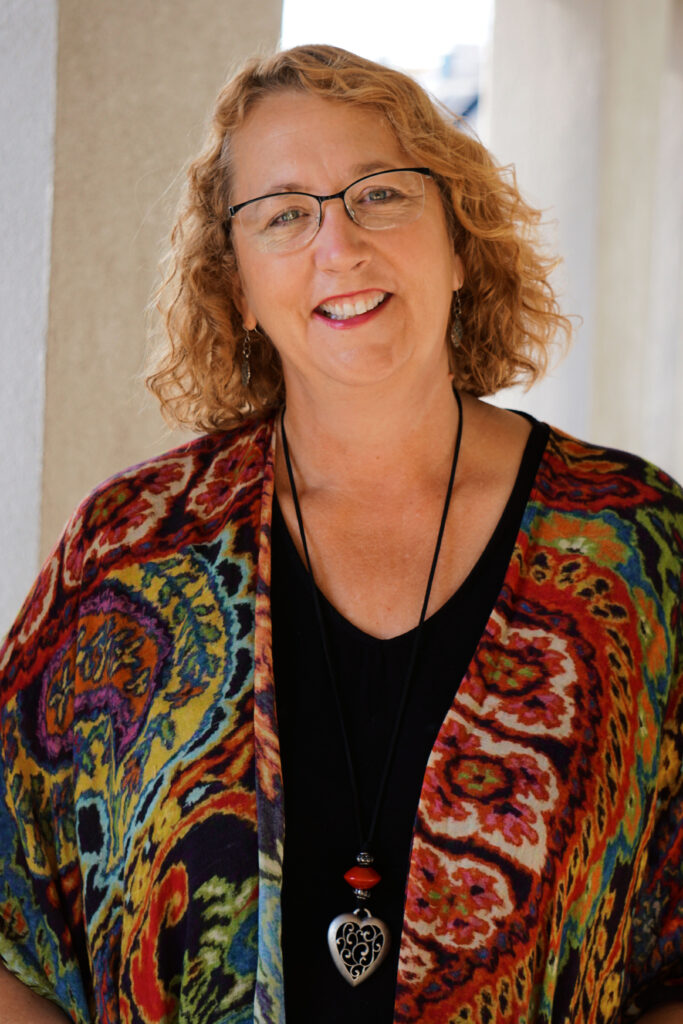 Graduated from Pacific University with an MSPT degree in 1991.
Liz first developed her interest in Physical Therapy as an injured All American Swimmer in college and initially focused on sports medicine. She soon developed an interest in treating patients with chronic pain and spinal injuries. She finds great enjoyment in helping her patients regain their pre-injury abilities and activities. Her treatments focus on using a combination of gentle manual therapies that work with a patient's own healing mechanisms and incorporating this with progressive exercises.
Liz has trained in multiple treatment techniques including: Cranio-Sacral Therapy, Myofascial Release, Strain-Counter Strain Lymph Drainage and Muscle Energy. All of these approaches have in common a belief that using the lease amount of force to affect a change is desirable. This allows the patient's body to better accept the change and to incorporate it. These techniques have very deep affect with very light pressure ensuring that the body's protective mechanisms are not challenged.
Liz is certified in Dynamic Manual Interface, a treatment approach developed by Frank Lowen, that is very effective and treats the whole body. Dynamic Manual Interface techniques utilize the body's self corrective mechanisms and treat myofascial synergistic patterns used for movement and coordination. These techniques are gentle and often allow quick and long lasting gains with mobility providing for earlier return to function and strengthening. They are effective for both acute trauma as well as for chronic conditions.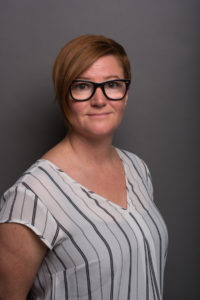 Rebecca Gordon, Billing Manager (She/ Her)
Becky received a Bachelor's Degree in Business Administration from the University of Wisconsin in 2001

Prior to working at Good Health Becky worked for Adidas in Germany as a member of their global reporting department, and with Portland Public School District assisting the Special Education department

In her free time she enjoys anything outdoors, from gardening, camping, hiking, fishing, clamming, and bonfires on the beach.
Sarah Van Emmerik, Office Manager (She/Her)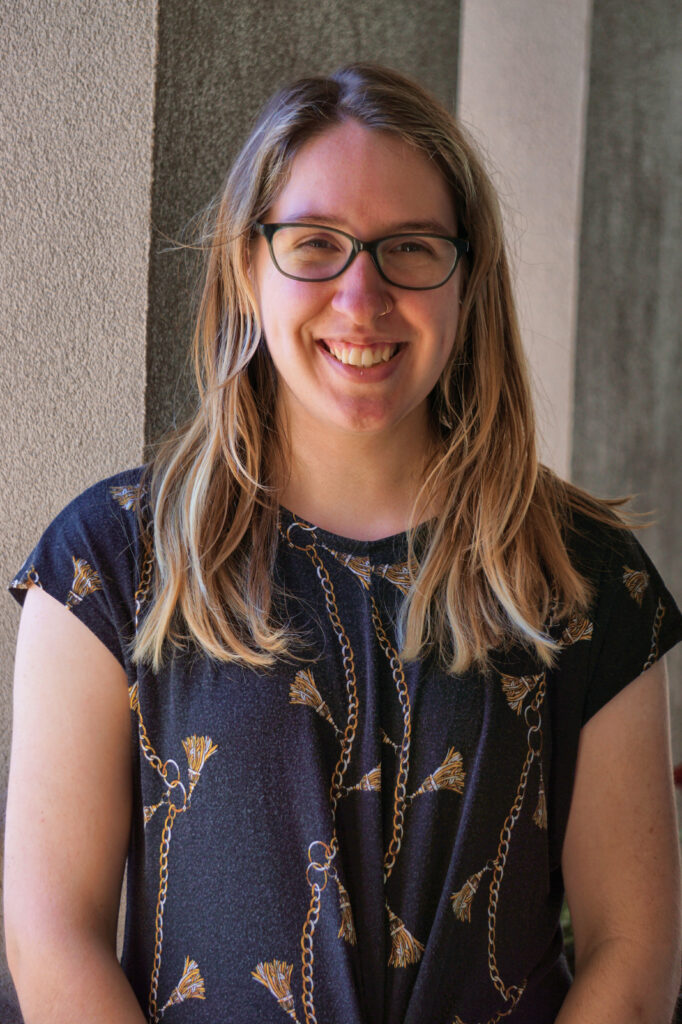 Currently pursuing her Bachelor's degree in Business Administration through Purdue University Global
Member of the American Society of Administrative Professionals (ASAP)
Has extensive experience in management, mentoring others and helping them advance their careers
Passionate about supporting local businesses and communities
Enjoys traveling, historic house tours, concerts, and exploring nature


Kristen Stram, Administrative Assistant (She/Her)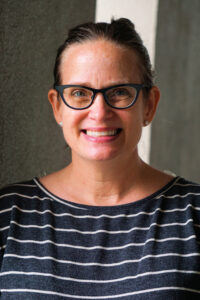 Kristen joined the Good Health Physical Therapy team in January 2022 and truly enjoys supporting our patients and physical therapist and working with her co-workers in the front office.
She earned her B.A. Biology from William Smith College in 1994 and her Masters of Environmental Sciences from Miami University of Ohio 1998.
Previous jobs include teaching children about birds and fundraising for nonprofits…and lots of volunteering.
Outside of work, you can find Kristen hanging out at home with her husband, Aaron, and teenage son, Tommy. She loves animals (especially cats), travel, nature and good food.
Becca, Administrative Assistant (She/Her)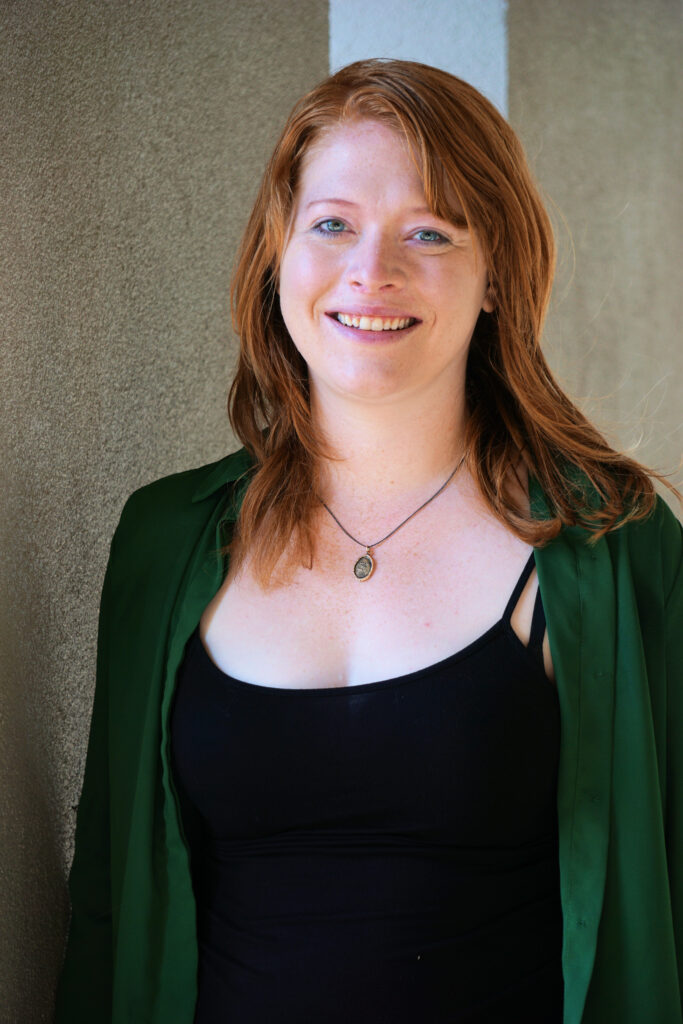 Born in Landstuhl, Germany, Becca spent most of her childhood in Vass, North Carolina.
She enjoys paddle boarding, camping and hiking. And plays both the flute and the banjo.
Becca also volunteers with Cascadia Wild completing wildlife surveys, with a special focus on the wolverine tracking project.
She is also the happy owner of two cats, Towhee (Tuxedo) and Wesley (Orange)
Zeborah Dazzle, PT, WWF (She/Her)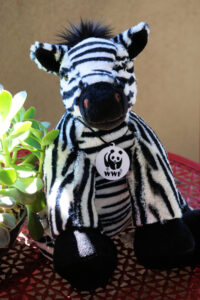 Zeborah graduated with honors from the physiotherapy program at the University of Johannesburg South Africa in 1999.
She has worked in multiple locations in South Africa developing skills in orthopedics, neurological rehabilitation and pediatrics before emigrating to the United States in 2019.
In 2002 she was diagnosed with hypermobile Ehlers-Danlos Syndrome (hEDS) and has made this an area of specialization in her physical therapy (physiotherapy) career since then. She is excited to join the team at Good Health Physical Therapy and looks forward to seeing patients and bringing her special skills in myofascial release, cranio-sacral therapy, whole body manual therapy, rehabilitative yoga and equine therapy (where applicable).
She is an excellent teacher and communicator and looks forward to empowering through education and helping people who need the services of Good Health Physical Therapy to find us.
When not working, she has enjoys picnicking in local parks (which she calls "grazing") and exercising with her friends in a running group they affectionately call "The Herd".