Heather Purdin, M.S., P.T., CMPT, Business Owner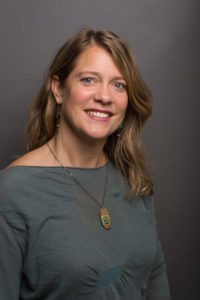 Master of Science in Physical Therapy, Duke University 1997
Bachelor of Science with Honors in Psychology, Duke University 1995
Chair for the Oregon Area Ehlers Danlos Suppport Group
Manual therapist with an emphasis in alignment work, muscle balancing, chronic pain, muscle and joint injuries, sports rehab, Ehlers Danlos Syndrome, nervous system disorders such as Parkinson's Disease, Multiple Sclerosis, balance/vestibular rehab, pre/post pregnancy rehab
Custom foot orthotic fabrication
Trained by Keith Kleven, Physical Therapist to highest level professional golf, baseball, boxing, wrestling athletes
Student Athletic Trainer at Duke University with an emphasis in football, soccer, lacrosse, field hockey, track, cross country running, and fencing
Personal Trainer for 14 years
View Heather's Continuing Education Classes

Chie Tadaki, P.T., D.P.T.
Graduated from the Northwestern University in Chicago, Illinois with a doctorate in Physical Therapy.
Certified yoga instructor. Chie has a 200 hour yoga instructor certification from when studied in Rishikesh, India before physical therapy school.
Yoga often influences her practice of physical therapy, just as her physical therapy knowledge influences her yoga practice and instruction. Chie attributes her interest in yoga and physical therapy to her mother, a practicing Doctor of Chiropractic. Growing up with an appreciation of the human body's ability to constantly change and adapt, Chie has an integrative and holistic view of health and healing that involves both mind and body.
Chie has a strong interdisciplinary physical therapy background and is interested in all types of treatment interventions and patient backgrounds.  Her personal interest in sports leads to her interest in treating patients with goals towards returning to an active lifestyle.  Her strong educational background in neurological dysfunction contributes to an interest in treating patients with neurological conditions such as stroke or other neural injury.
With post-graduate experience working with patients experiencing chronic pain Chie has developed skills and a strong interest in working with patients striving to live a full life living with chronic pain or illness.
Chie has trained with clinic owner Heather Purdin in providing quality physical therapy for individuals living with Ehlers Danlos Syndrome.  In addition, Chie works collaboratively with Heather Purdin providing case management for our EDS patients.
In her free time, she enjoys hiking, reading, traveling, camping, practicing yoga asana, and just enjoying time with family and friends over good food and drinks.
Chie is an APTA Credentialed Clinical Instructor.
Michael Makher, PT, DPT
Earned his Doctor of Physical Therapy degree from the City University of New York's College of Staten Island in 2018 and Bachelors of Science in Economics degree from the Pennsylvania State University in 2010.
Michael has completed an extensive number of continuing education courses in relation to the treatment of persistent pain and musculoskeletal conditions in addition to being trained under multiple highly experienced pain specialists working with patients suffering from pain in all areas of the body.
He has an avid interest in neuroscience education, psychologically informed practice, therapeutic movement, and strength training with a focus on restoring human resilience, independence, and self-management for painful conditions.
When helpful he can utilize manual therapy techniques including joint mobilization techniques (Maitland and Mulligan approaches), release techniques (pin & stretch and Barnes approach), and gentle desensitization techniques (similar to DermoNeuroModulation).
Michael enjoys improv comedy and has completed multiple sketch and improv courses with the Philadelphia Improv Theater and ComedySportz Portland. He also enjoys bouldering and on occasion practicing Parkour skills as he views these activities as tremendously helpful in enhancing his movement capabilities.
Emily DeCarlo, MPT, RYT-200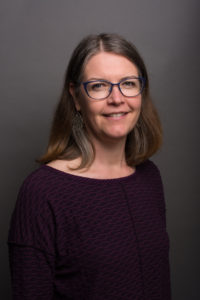 Graduated from the University of Delaware with a masters in physical therapy.
A versatile physical therapist, Emily has been working in this career that she loves for more than 20 years.
Emily is now an Expert John Barnes Myofascial Release Bodyworker.
Emily has been treating chronic pelvic pain since 2014 with great success.
She worked for OHSU and the Legacy system for years.  Working largely with trauma patients, Emily learned early that everything in the body is connected.

 

What happens to one part affects the others holistically.

 

Postural alignment, core stability, and free breath support lead to less pain and improved function.
After a few more years working mostly with a chronic pain population, she started using John Barnes Myofascial Release bodywork, in combination with her other skills, with great success.

 

Emily happily endorses this hands-on, gentle technique with lasting results for the treatment of pain from trauma (emotional and physical), inflammatory responses, and/ or for surgical restrictions. Visit the John Barnes Myofascial Release website for more information this type of bodywork. http://www.myofascialrelease.com
Emily also specializes in balance and vestibular dysfunctions.

 

After years spent with neurologically involved clients, she has an excellent "eye" for movement and coordination problems, as well as good facilitation skills to promote much improved motor control.   This clinical skill allows Emily to provide exceptional care for the client with a stroke, rotator cuff problems as well as those with back pain or sprained ankles.
Shirley Sahrmann's (PhD, PT, FAPTA) works on Movement Impairment Syndromes also make up a large part of Emily's clinical treatment philosophy and techniques.
Yoga has also been instrumental in her treatment method, promoting an unhurried, relaxed style and patient techniques with a focus on feeling and breathing to help treat all diagnoses.
With two kids, her husband, and a herding dog, Emily spends her free time outdoors as much as she can appreciating the Pacific Northwest lifestyle.
Tina Esquivel, P.T.
Graduated from Northern Illinois University with a Masters in Physical Therapy in 2005.
Tina brings a diverse background with an emphasis on Integrative Manual Therapy (IMT).  Please see our blog page for a post on what makes IMT such an effective treatment method.
Her background is primarily outpatient care, but also includes home health, aquatic therapy, sports rehabilitation and nursing home care.  Tina provides patient care ranging from infants to geriatrics.
Tina has a personal passion for exploring how incorporating good dietary choices can yield improved physical outcomes.  Specifically, Tina excels at helping her clients find unknown food sensitivities that may be producing problems in the body.
In addition to IMT, Tina excels in manual therapy techniques such as Craniosacral therapy, Muscle Energy Techniques, Functional Indirect Techniques, Visceral Mobilization, Myofascial Release,Strain/Counter Strain and Neural Tension Techniques
Liz Finley, MSPT

Graduated from Pacific University with an MSPT degree in 1991.
Liz first developed her interest in Physical Therapy  as an injured All American Swimmer in college and initially focused on sports medicine.  She soon developed an interest in treating patients with chronic pain and spinal injuries.  She finds great enjoyment in helping her patients regain their pre-injury abilities and activities.  Her treatments focus on using a combination of gentle manual therapies that work with a patient's own healing mechanisms and incorporating this with progressive exercises.
Liz has trained in multiple treatment techniques including: Cranio-Sacral Therapy, Myofascial Release, Strain-Counter Strain Lymph Drainage and Muscle Energy.  All of these approaches have in common a belief that using the lease amount of force to affect a change is desirable.  This allows the patient's body to better accept the change and to incorporate it.  These techniques have very deep affect with very light pressure ensuring that the body's protective mechanisms are not challenged.
Liz is certified in Dynamic Manual Interface, a treatment approach developed by Frank Lowen, that is very effective and treats the whole body.  Dynamic Manual Interface techniques utilize the body's self corrective mechanisms and treat myofascial synergistic patterns used for movement  and coordination. These techniques are gentle and often allow quick and long lasting gains with mobility providing for earlier return to function and strengthening. They are effective for both acute trauma as well as for chronic conditions.
Katie Gertz P.T., D.P.T.
Shenandoah University:  Physical Therapy Doctorate 2009

University of Missouri-Columbia: Masters of Physical Therapy  2004

Katie has worked in a variety of settings including home health, hospitals, outpatient orthopedics, and long term inpatient care and she brings a deep knowledge of the continuum of care. 

Katie is a manual therapist who has trained in NAIOMT, North American Institute of Orthopedic and Manual Therapy.

The NAIOMT system has a strong emphasis on biomechanics, mobilization/manipulation and the interaction of the extremity with the spine. 

Katie has trained in Visceral Manipulation under the Barral Institute which is a very gentle manual treatment approach that helps your body restore motion to areas of pain and compensation. Restrictions in the soft tissues and abdominal organs that cause pain and dysfunctional movement patterns throughout the body. 

Katie has experience working with injuries pre/post surgical including meniscal and ACL injuries, shoulder surgeries such as replacements and rotator cuff tendon repairs, ankle and foot injuries as well as many others. . 

Katie works comfortably with those with Ehlers Danlos syndrome, chronic pain, fibromyalgia, pre/post pregnancy rehab

Katie enjoys working and taking the time to figure out the reason why someone has developed pain or a movement dysfunction whether it be a new injury or an old one that has many compounding factors. 

Katie enjoys hiking and camping as well as running around with her 2 energetic young boys, her loving husband, and sweet old dog.
Ruth Hurst, P.T.
Ruth is the instructor of the Feldenkrais®, Awareness Through Movement® class taught at Good Health.
A 1964 graduate of Duke University, Ruth has a successful and diversified career as a Physical Therapist and Guild Certified Feldenkrais® Practitioner.
Her over 45 years of practical experience include hands-on and management experience in the military, small community settings as well as a large university hospital.
Becoming a Guild Certified Feldenkrais® Practitioner in 1992 she eventually specialized in chronic pain care, sensing feeling, movement and awareness.
She is currently studying Integrative Manual Therapy.  Her goal today is to help as many people as she can feel better physically and emotionally.
Becky Gordon, Office Manager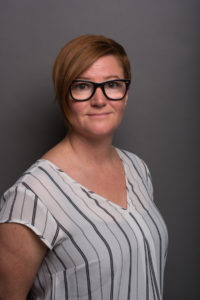 Becky received a Bachelor's Degree in Business Administration from the University of Wisconsin in 2001

Prior to working at Good Health Becky worked for adidas in Germany as a member of their global reporting department, and with Portland Public School District assisting the Special Education department

In her free time she enjoys anything outdoors, from gardening, camping, hiking, fishing, clamming, and bonfires on the beach.
Shola Wilhoite, Marketing Director/Authorization Coordinator

Currently earning her Masters Degree in Healthcare Business Administration from Oregon Health and Science University, Shola received her Bachelor's Degree in Health Sciences with a Minor in Psychology from Portland State University in 2016.
Shola has had significant experience dealing with vulnerable populations through her past volunteer work with Oregon's homeless populace and her previous employment with the Urban League of Portland.
As a Portland native and bird watcher, she takes pride in our communities focus on conservation and protecting our native wildlife.
As Marketing Director it is her goal to be as accessible as possible, please don't hesitate to contact her if you have a marketing opportunity you feel may be appropriate for Good Health Physical Therapy and Wellness.
As Authorization Coordinator Shola works with Patients and Therapists to navigate the authorization process, aids patients in effectively utilizing their benefits and coordinates appeals of denied authorizations.
Sarah Robertson, Administrative Assistant
Sarah is currently a freshman at Portland State University, and is planning to major in Biology with a minor in Pre-Physical Therapy Studies.
She hopes to one day become a Physical Therapist.
Before working with us Sarah worked at a martial arts studio teaching children Tae Kwon Do.

In her free time she enjoys hiking, playing guitar, listening to music, and spending time with her family and friends.
Skyler Foley, Administrative Assistant

Graduated from Oregon State University with a Bachelor of Science in Public Health with a concentration in Health Promotion and Health Behavior in June 2019.
Skyler volunteered extensively with Wellness Agents, a peer-led health group at Oregon State University that promotes health and well-being on campus through health related awareness events and workshops. One of her main focuses was promoting body positivity.  

She enjoys traveling, reading, practicing yoga, and exploring Portland with friends and family.
Josephine Schramm, Administrative Assistant
Josephine comes to us after working extensively in an optical health care clinic. 
A believer in the value of community talent and cuisine she enjoys seeking out and supporting local businesses and restaurants. 
She spends her free time enjoying life with her family and pet dogs.