Ask a Physical Therapist (click here)
Heather Purdin, M.S., P.T., CMPT, Business Owner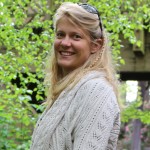 Master of Science in Physical Therapy, Duke University 1997
Bachelor of Science with Honors in Psychology, Duke University 1995
Chair for the Oregon Area Ehlers Danlos Suppport Group
Manual therapist with an emphasis in alignment work, muscle balancing, chronic pain, muscle and joint injuries, sports rehab, Ehlers Danlos Syndrome, nervous system disorders such as Parkinson's Disease, Multiple Sclerosis, balance/vestibular rehab, pre/post pregnancy rehab
Custom foot orthotic fabrication
Trained by Keith Kleven, Physical Therapist to highest level professional golf, baseball, boxing, wrestling athletes
Student Athletic Trainer at Duke University with an emphasis in football, soccer, lacrosse, field hockey, track, cross country running, and fencing
Personal Trainer for 14 years
View Heather's Continuing Education Classes

Emily DeCarlo, M.S., P.T.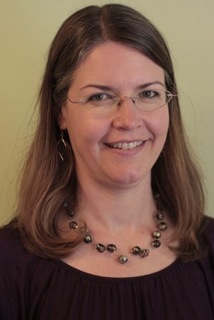 Graduated from the University of Delaware with a masters in physical therapy.
A versatile physical therapist, Emily has been working in this career that she loves for more than 20 years.
Emily is now an Expert John Barnes Myofascial Release Bodyworker.
Emily has been treating chronic pelvic pain since 2014 with great success.
She worked for OHSU and the Legacy system for years.  Working largely with trauma patients, Emily learned early that everything in the body is connected.

 

What happens to one part affects the others holistically.

 

Postural alignment, core stability, and free breath support lead to less pain and improved function.
After a few more years working mostly with a chronic pain population, she started using John Barnes Myofascial Release bodywork, in combination with her other skills, with great success.

 

Emily happily endorses this hands-on, gentle technique with lasting results for the treatment of pain from trauma (emotional and physical), inflammatory responses, and/ or for surgical restrictions. Visit the John Barnes Myofascial Release website for more information this type of bodywork. http://www.myofascialrelease.com
Emily also specializes in balance and vestibular dysfunctions.

 

After years spent with neurologically involved clients, she has an excellent "eye" for movement and coordination problems, as well as good facilitation skills to promote much improved motor control.   This clinical skill allows Emily to provide exceptional care for the client with a stroke, rotator cuff problems as well as those with back pain or sprained ankles.
Shirley Sahrmann's (PhD, PT, FAPTA) works on Movement Impairment Syndromes also make up a large part of Emily's clinical treatment philosophy and techniques.
Yoga has also been instrumental in her treatment method, promoting an unhurried, relaxed style and patient techniques with a focus on feeling and breathing to help treat all diagnoses.
With two kids, her husband, and a herding dog, Emily spends her free time outdoors as much as she can appreciating the Pacific Northwest lifestyle.
Tina Esquivel, PT
Graduated from Northern Illinois University with a Masters in Physical Therapy in 2005.
Tina brings a diverse background with an emphasis on Integrative Manual Therapy (IMT).  Please see our blog page for a post on what makes IMT such an effective treatment method.
Her background is primarily outpatient care, but also includes home health, aquatic therapy, sports rehabilitation and nursing home care.  Tina provides patient care ranging from infants to geriatrics.
Tina has a personal passion for exploring how incorporating good dietary choices can yield improved physical outcomes.  Specifically, Tina excels at helping her clients find unknown food sensitivities that may be producing problems in the body.
In addition to IMT, Tina excels in manual therapy techniques such as Cranial-Sacral therapy, Muscle Energy Techniques, Functional Indirect Techniques, Visceral Mobilization, Myofascial Release,Strain/Counter Strain and Neural Tension Techniques.
Liz Finley, MSPT

Graduated from Pacific University with an MSPT degree in 1991.
Liz first developed her interest in Physical Therapy  as an injured All American Swimmer in college and initially focused on sports medicine.  She soon developed an interest in treating patients with chronic pain and spinal injuries.  She finds great enjoyment in helping her patients regain their pre-injury abilities and activities.  Her treatments focus on using a combination of gentle manual therapies that work with a patient's own healing mechanisms and incorporating this with progressive exercises.
Liz has trained in multiple treatment techniques including: Cranio-Sacral Therapy, Myofascial Release, Strain-Counter Strain Lymph Drainage and Muscle Energy.  All of these approaches have in common a belief that using the lease amount of force to affect a change is desirable.  This allows the patient's body to better accept the change and to incorporate it.  These techniques have very deep affect with very light pressure ensuring that the body's protective mechanisms are not challenged.
Liz is certified in Dynamic Manual Interface, a treatment approach developed by Frank Lowen, that is very effective and treats the whole body.  Dynamic Manual Interface techniques utilize the body's self corrective mechanisms and treat myofascial synergistic patterns used for movement  and coordination. These techniques are gentle and often allow quick and long lasting gains with mobility providing for earlier return to function and strengthening. They are effective for both acute trauma as well as for chronic conditions.
Chie Tadaki, PT, DPT
Graduated from the Northwestern University in Chicago, Illinois with a doctorate in Physical Therapy.
Certified yoga instructor.  Chie has a 200 hour yoga instructor certification from when studied in Rishikesh, India before physical therapy school.
Yoga often influences her practice of physical therapy, just as her physical therapy knowledge influences her yoga practice and instruction.  Chie attributes her interest in yoga and physical therapy  to her mother , a practicing Doctor of Chiropractic.  Growing up with an appreciation of hte human body's ability to constantly change and adapt, Chie has an integrative and holistic view of health and healing that involves both mind and body.
Chie has a strong interdisciplinary physical therapy background and is interested in all types of treatment interventions and patient backgrounds.  Her personal interest in sports leads to her interest in treating patients with goals towards returning to an active lifestyle.  Her strong educational background in neurological dysfunction contributes to an interest in treating patients with neurological conditions such as stroke or other neural injury.
With post-graduate experience working with patients experiencing chronic pain Chie has developed skills and a strong interest in working with patients striving to live a full life living with chronic pain or illness.
Chie has trained with clinic owner Heather Purdin in providing quality physical therapy for individuals living with Ehlers Danlos Syndrome.  In addition, Chie works collaboratively with Heather Purdin providing case management for our EDS patients.
In her free time, she enjoys hiking, reading, traveling, camping, practicing yoga asana, and just enjoying time with family and friends over good food and drinks.
Chie is an APTA Credentialed Clinical Instructor.
Sara Avni, PT, DPT

Received her Doctor of Physical Therapy from the University of Colorado.
Sara came to us from the OHSU neurological and orthopedic teams where she worked with patients with numerous conditions, including Parkinsons, Multiple Sclerosis, Traumatic Brain Injury, and stroke.
She enjoys treating a wide variety of conditions. She has a special interest in orthopedics, including overuse injuries, sports medicine, and caring for the pre- and post-operative patient.
She also has a particular interest in vestibular and balance disorders, especially post-concussion syndrome.
Sara is passionate about helping people return to doing what they love while trying to keep therapy as positive and manageable as possible.
Her practice reflects a balance of functional exercise and manual techniques. She is currently pursuing NAIOMT certification in manual therapy.
Sara enjoys hiking, running, soccer, and trying to train her terror of a puppy
Ruth Hurst, PT
Ruth is the instructor of the Feldenkrais®, Awareness Through Movement® class taught at Good Health.  A 1964 graduate of Duke University, Ruth has a successful and diversified career as a Physical Therapist and Guild Certified Feldenkrais® Practitioner.  Her over 45 years of practical experience include hands-on and management experience in the military, small community settings as well as a large university hospital.  Becoming a Guild Certified Feldenkrais® Practitioner in 1992 she eventually specialized in chronic pain care, sensing feeling, movement and awareness.  She is currently studying Integrative Manual Therapy.  Her goal today is to help as many people as she can feel better physically and emotionally.
Liesl Jeck, Executive Director, Clinic Administrator, Billing Specialist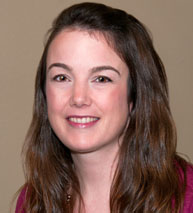 Bachelor's degree in Exercise and Movement Science, University of Oregon 2000
Certifications in: Reimbursement and Coding for Outpatient Physical Therapy Services and Interpersonal Communication Skills for Business Professionals.
She has attended courses on Medicare 2010, How to be an Outstanding Receptionist, and Accounting for Non-Financial People.
She currently is active in running a variety of road races, enjoys rock climbing and playing with her two little boys.
She worked in OB/GYN and Head and Neck/ENT offices in a variety of administrative roles before finding her place in physical therapy. She has been the office and billing manager at Good Health Physical Therapy & Wellness since the clinic opened over 10 years ago.
Liesl is the contact person for patients with questions about their care at the clinic or billing issues.
DeVaughn Wilhoite, Marketing Director

Received his Bachelor's Degree in Health Sciences with a Minor in Psychology from Portland State University in 2016.
DeVaughn has significant experience dealing with vulnerable populations through his past volunteer work with the homeless populace and his previous employment with the Urban League of Portland.
As a Portland native and avid bird watcher, he takes pride in our communities focus on conservation and protecting our native wildlife. On many weekends you may find him out in the brush with a large camera, waiting for the perfect shot of a nearby bird.
As Marketing Director it is his goal to be as accessible as possible, please don't hesitate to contact him if you have a marketing opportunity you feel may be appropriate for Good Health Physical Therapy and Wellness.
 Maryellen Martinez, Receptionist, Support Specialist
"I love working at Good Health Physical Therapy and Wellness because of the deep depth of knowledge and the sense of community the clinic has. All of our physical therapist have a unique treatment style and thoughtful approach while working with their patients".
Maryellen started working at Good Health in the spring of 2014.

She has recently completed the "2017 Coding and Billing for Physical and Occupational Therapy" and "New Evaluation Codes Part 2 Plus 2017 Therapy Payment Updates" webinar series.

In her free time she loves hiking with her dog, reading and volunteering.

She has enjoyed a variety of volunteer opportunities through Legacy, Camp Yakety Yak, Friends of Trees and Albertina Kerr. Feel free to chat with her any time about any great books, hiking trails or exciting volunteer opportunities you may be aware of.
 Eleni Larue, Receptionist, Support Specialist
Received her Bachelor's Degree in Health Sciences with a Minor in Psychology from Whitworth University in 2016 and is currently applying for her doctorate.
She has had experience working at Spokane Regional Health Districts Out Reach program and with ParaSport Athletes.
In her free time she enjoys camping, back packing, cycling and running.