A physical therapy clinic with a focus on holistic, multifaceted and individualized care.
Unlike most fast-paced, high volume clinics our Portland based physical therapy clinic offers hour long personalized treatments.  You will experience warm, holistic care that adapts to your level of injury and pace of recovery.  Our experienced therapists work as a collaborative team, drawing upon their individual well developed clinical experience to provide you with care that best meets your needs.
No medical referral is needed to start physical therapy, unless required by your insurance company.  We are happy to help with verifying your insurance benefits and are able to bill most insurance companies.  As a part of our holistic approach to wellness and rehabilitation, we work with your MD, ND, DO, Chiropractor, LPN, midwife or wellness provider to provide collaborative wellness care. Call us today to discuss your situation or to schedule your initial consultation.
Good Health Has Two Convenient Locations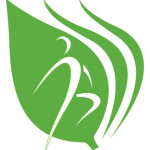 Our primary clinic is located at:
4475 SW Scholls Ferry Rd, Suite 258
Portland, OR 97225
503-292-5882
Please Note: Our main clinic can handle questions and scheduling for both locations.
Click Here to be linked to our SW Portland location on Google Maps.

Our satellite clinic is located inside Me Fitness Studios at: 4943 NE Martin Luther King Jr. Blvd, Portland, OR 97211.
Want to call our satellite clinic directly? The direct line is 503-292-5882.
Please Note: Parking is located behind the building off of Alberta and Garfield Street.
Click Here to be linked to the Me Fitness website with their location on Google Maps.
ATTENTION: If you require language assistance services they are available to you free of charge. Call Linguava at 1-800-716-1777.
ATENCIÓN: si habla español, tiene a su disposición servicios gratuitos de asistencia lingüística. Llame al Linguava 1-800-716-1777.
注意:如果您使用繁體中文,您可以免費獲得語言援助服務。請致電 Linguava 1-800-716-1777.
PAUNAWA: Kung nagsasalita ka ng Tagalog, maaari kang gumamit ng mga serbisyo ng tulong sa wika nang walang bayad. Tumawag sa Linguava 1-800-716-1777.
CHÚ Ý: Nếu bạn nói Tiếng Việt, có các dịch vụ hỗ trợ ngôn ngữ miễn phí dành cho bạn. Gọi số Linguava 1-800-716-1777.
주의: 한국어를 사용하시는 경우, 언어 지원 서비스를 무료로 이용하실 수 있습니다. Linguava 1-800-716-1777 번으로 전화해 주십시오.
ATTENTION : Si vous parlez français, des services d'aide linguistique vous sont proposés gratuitement. Appelez le Linguava 1-800-716-1777.
ВНИМАНИЕ: Если вы говорите на русском языке, то вам доступны бесплатные услуги перевода. Звоните Linguava 1-800-716-1777.
ACHTUNG: Wenn Sie Deutsch sprechen, stehen Ihnen kostenlos sprachliche Hilfsdienstleistungen zur Verfügung. Rufnummer: Linguava 1-800-716-1777.
注意事項:日本語を話される場合、無料の言語支援をご利用いただけます。Linguava 1-800-716-1777 まで、お電話にてご連絡ください。
ATENÇÃO: Se fala português, encontram-se disponíveis serviços linguísticos, grátis. Ligue para Linguava 1-800-716-1777.
ATTENZIONE: In caso la lingua parlata sia l'italiano, sono disponibili servizi di assistenza linguistica gratuiti. Chiamare il numero Linguava 1-800-716-1777.
UWAGA: Jeżeli mówisz po polsku, możesz skorzystać z bezpłatnej pomocy językowej. Zadzwoń pod numer Linguava 1-800-716-1777.
เรียน: ถ้าคุณพูดภาษาไทยคุณสามารถใช้บริการช่วยเหลือทางภาษาได้ฟรี โทร Linguava 1-800-716-1777.
تنبيه: إذا كنت بحاجة إلى خدمات مساعدة اللغة فهي متاحة لك مجانا. اتصل على لينغوفا على 1-800-716-1777.
Translated Resources including our Statements and Notices of Non-Discrimination can be found in any language Here.

Elizabeth Finley has been recognized as a
top Portland Physical Therapy
practitioner in 2015. Congratulations to the entire team!
Verified by
Opencare.com